Luxury British and German Kitchens In Kent
From a friendly face welcoming you into our luxury Kent kitchen showrooms, to our wonderful kitchen installation team, here at Alon Interiors, we want you to feel as though you are a part of something special. As one of the most essential rooms in the home, it's important to create a kitchen space and atmosphere that's just right for you and your family- and that's where we come in! Since establishing our Larkfield kitchen showroom in Kent, we have since opened another Kent kitchen showroom in Ashford, with another in Gravesend, via our sister company, Swans of Gravesend.
To date, we have helped many families across Larkfield, Ashford and Gravesend fall in love with a brand new kitchen embodying style, quality, and functionality…and now we can do the same for you!
British And German Kitchen Brands
At Alon Interiors, we specialise in British and German kitchen brands, all of whom enjoy a reputation for quality, long-lasting kitchen products. German kitchen brands favour modern and contemporary kitchen styles; we offer these from world-renowned brands Nobilia and Rotpunkt. Both offer exceptional furniture available in a diverse range of colours and finishes including popular gloss, matt, wood, ceramic, and stone kitchen doors.
Alternatively, British kitchen furniture tends to exude a more traditional kitchen look. From our Daval Kitchen furniture range, we offer a beautiful selection of Shaker and In-frame kitchen doors, in a choice of styles and colours including a bespoke colour match option.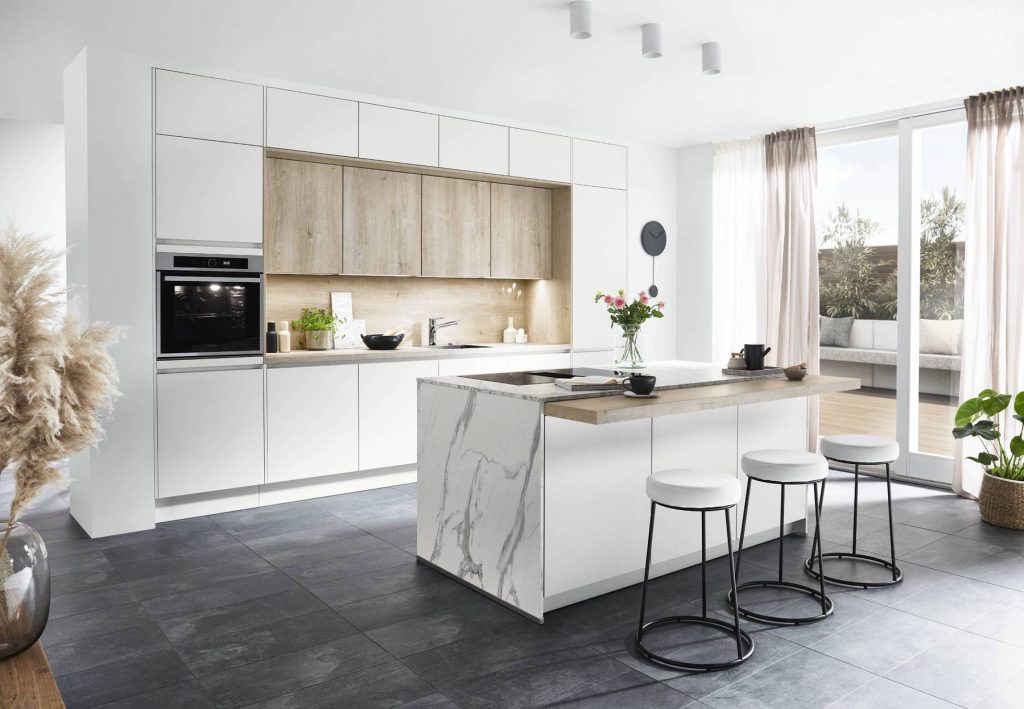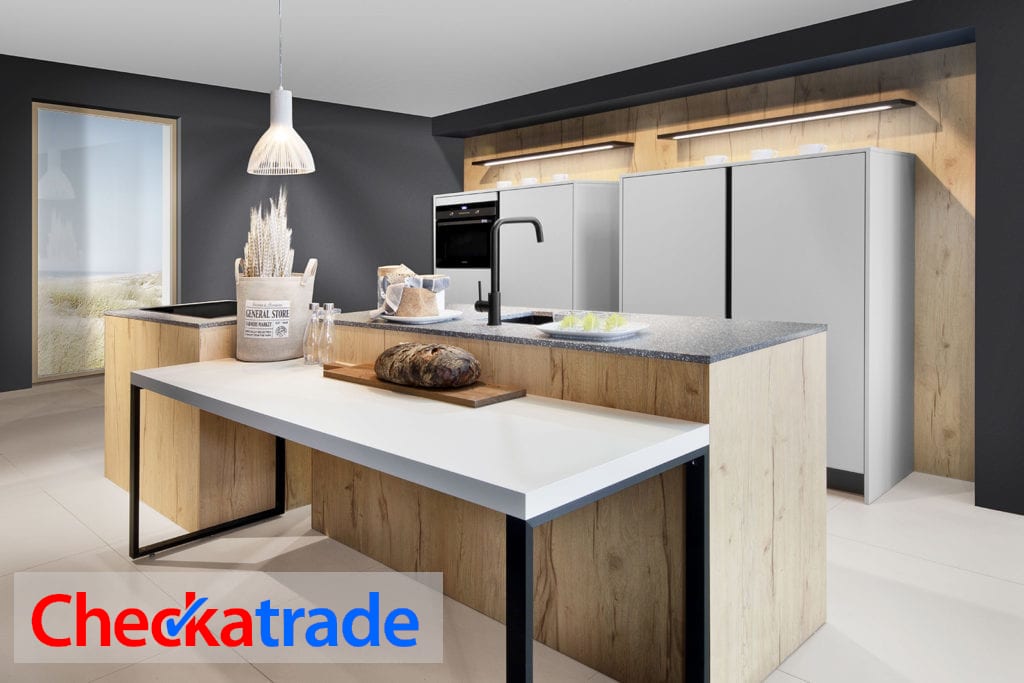 Kent Kitchen Showrooms With 5* Customer Service
As well as providing high-quality kitchens, we are committed to providing a first-class customer service from our Kent kitchen showrooms. Our goal is to help our clients shape and achieve their vision – but don't just take our word for it…
We have a 5-star Check A Trade rating from over 50 verified Alon Interior kitchen customer reviews, noting our reliability, workmanship and accuracy of quotes.
Buy with confidence from a KBSA APPROVED supplier
A rigorous vetting process ensures peace of mind for customers and assures you of outstanding personal service, excellent value for money, and the widest choice of products.
Also you will be covered by an approved Consumer Protection scheme which offers deposit protection as standard.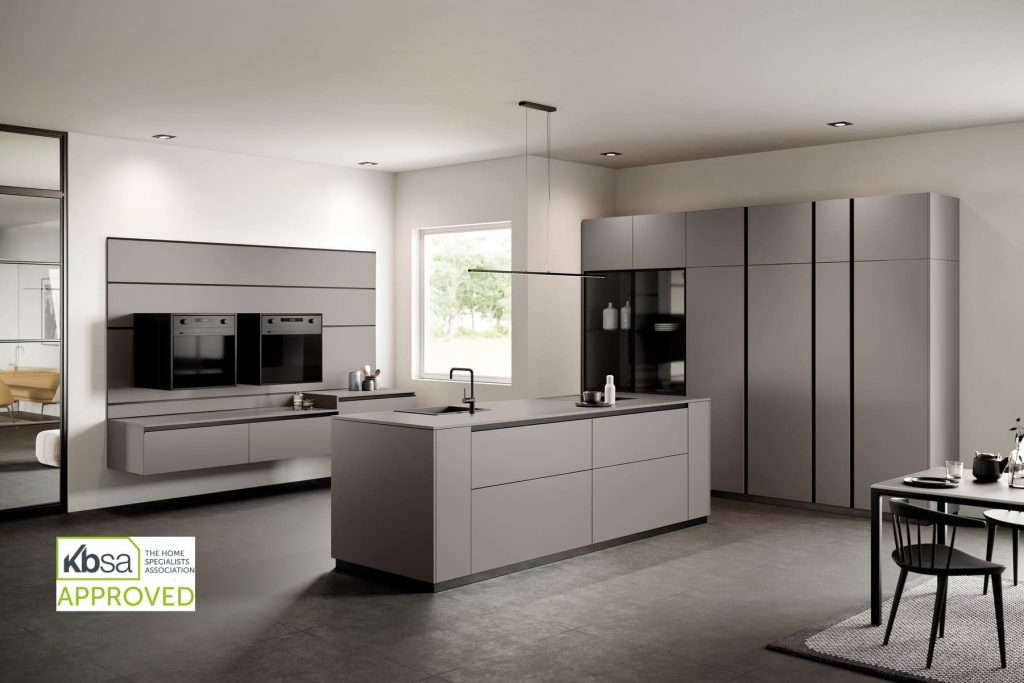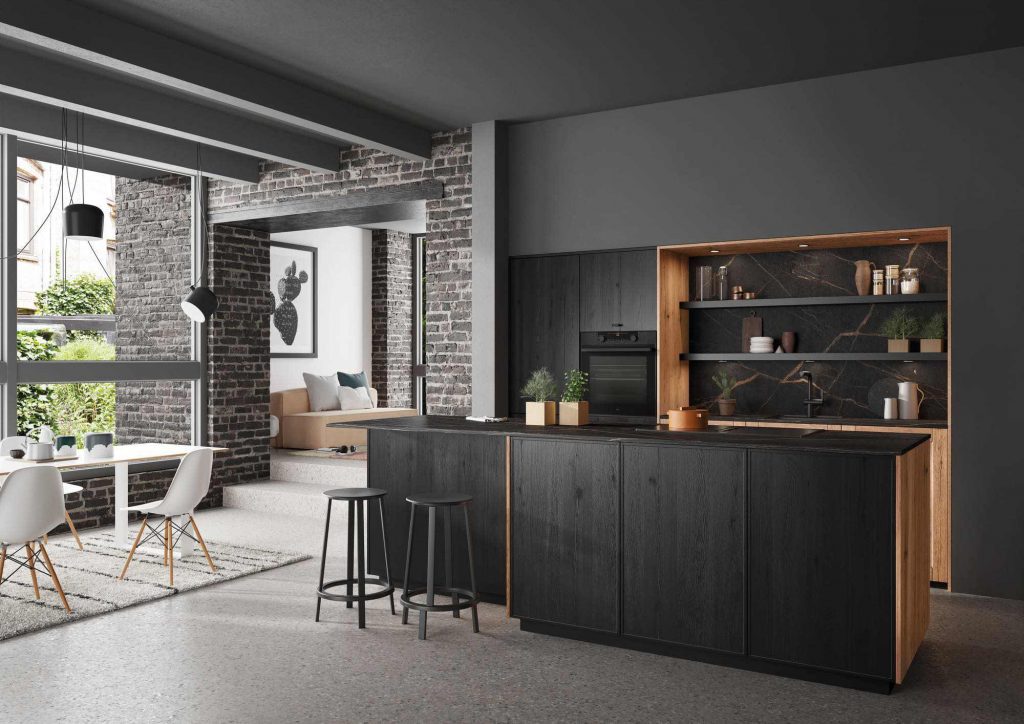 Innovation, Quality & Value
When it comes to designing a new kitchen for your home, we believe it's important to have a wide variety of choices so you don't have to compromise on what you want. In our Kent kitchen showrooms, you will see a number of kitchen room sets that display a multitude of designs, kitchen colours and accessory options, helping you visualise how your new kitchen might look.
We also showcase a range of top-quality kitchen appliances including NEFF and Siemens, along with worktops in compressed laminate, quartz and ceramic. Pop in for a chat and enjoy and cup of coffee with our friendly design team.
Peace Of Mind From Alon Interiors
Your new kitchen needs to be able to withstand the test of time, working hard every day to help keep your loved ones fed, full, and well looked after. Nevertheless, this sometimes means that it can become a little scuffed around the edges.
The kitchen furniture brands and appliances that we use typically come with warranties. However, at Alon Interiors, we are also firm believers that people buy from people so we will strive to help you wherever possible when it comes to sourcing replacement parts or mending broken pieces.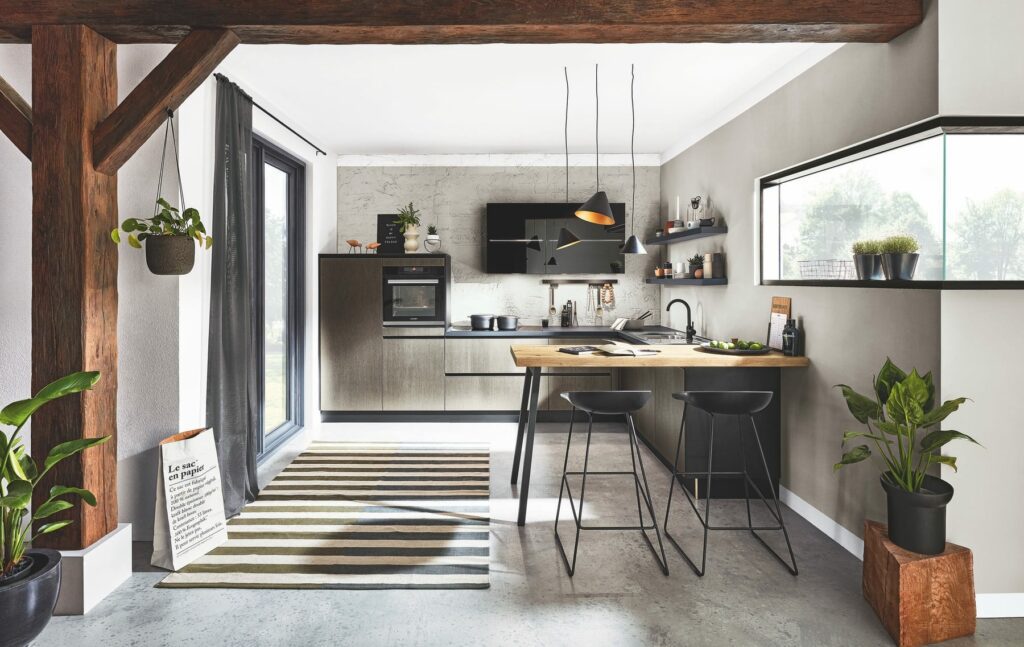 Kent Kitchen Showrooms
At Alon Interiors our warm and friendly team are ready to welcome you into our Kent kitchen showrooms (although please note that our Ashford kitchen showroom is unmanned). If you're looking for a consultation to discuss your kitchen design plans, we can gladly assist at either our Larkfield showroom or our Gravesend kitchen showroom.
Contact Us
Larkfield Kitchen Showroom
Alon Interiors Service Areas
Showroom Amenities
Please contact us if you have any questions or special requirements.
Discover Our Range Of Styles
The Natural Choice For Kitchens In Kent
For anyone looking to upgrade their kitchen featuring a luxurious German kitchen brand, Alon Interiors are the go-to option for many people. Boasting three Kent kitchen showrooms, our years of experience and our highly dedicated team are what sets us apart. Taking the time to get to know you, understand your space, and help you make the very most of this opportunity to transform how you use your home, you needn't look any further when it comes to finding a Kent kitchen showroom.
For those beginning their search for a German kitchen showroom in Kent, we hope that our friendly faces will make the decision process easier. Our experience puts us in a fantastic position to offer you guidance, both with the design of your new space and the appliances you can choose from. This expertise is something that can't be taught and means that we are good at reading between the lines to discover your kitchen and lifestyle habits, ultimately allowing us to transform your kitchen into a room you'll be ready to fall in love with.
Your kitchen is undoubtedly one of the most important rooms in your home and where the most time is spent. This is why we believe in selling only kitchens of the highest quality – and ones that are built to last! Our Kent kitchen designers keep their fingers on the pulse when it comes to following trends so, whether you're looking for a modern design to update your kitchen or something more traditional, we'll be able to help. And whilst the aesthetics of the space can alter, we can guarantee durability and functionality will be at the heart of your new kitchen, as that is what really matters.
There are quite a few retailers of German Kitchens in Kent, but we know we are especially well-placed to assist you. We actually retail from three German brands, including two of the very biggest and one with the most phenomenal level of customisation and possibility. This translates into a unique ability for us to serve you because we can develop design schemes that are unlimited in choice, yet reflective of your budgetary considerations. Plus, we can give you a range of options to consider.
It is unusual for a retailer to display and retail three German brands; but we think the investment in our Kent kitchen showrooms, along with training and software is worth it for the people who really matter- our clients.
Discover Our Inspiring Kent Kitchen Showrooms
If you're considering a new kitchen, a visit to a showroom is an invaluable step in the process. Although flicking through a brochure can fill your mind with inspiration, as can a Pinterest board filled with the latest trends and styles, you can often overwhelm yourself with too many ideas, subsequently clouding your judgement with what you really need in your renovation. In our 3 Kent kitchen showrooms, you can expect to see an array of displays showcasing the best in German and British design, as well as a selection of the colours and styles our clients typically go for.
During this visit, our friendly team of designers will be on hand to answer any queries you may have, as well as provide insight into each of the designs. If you have any questions, this initial first visit to the showroom should help to provide some clarity whilst opening up your mind to new ideas and possibilities.
During your visit to our Kent kitchen showrooms in Ashford, Larkfield or Gravesend, you might come to the realisation that you're unsure of what you're looking for – and that's okay! Take your first visit as a learning experience and acquaint yourself with what's on offer and the different styles you can choose from. For many, they find that a visit to our Kent kitchen showrooms allows them to get a feel for the space which is equally as important. This might be easier for you to visualise if you're simply replacing an existing kitchen, but our team will be on hand to talk through your options if you're creating a new extension or are completing a large renovation project.
Ultimately, what we want you to get out of a visit to our kitchen showrooms in Kent is an idea or inspiration from your project. We are happy to welcome you back for a free kitchen design consultation at any time – or even at this first visit if you feel you may benefit from this! Simply let us know how we can be of assistance and we'll start you on your journey to a new kitchen you'll love.